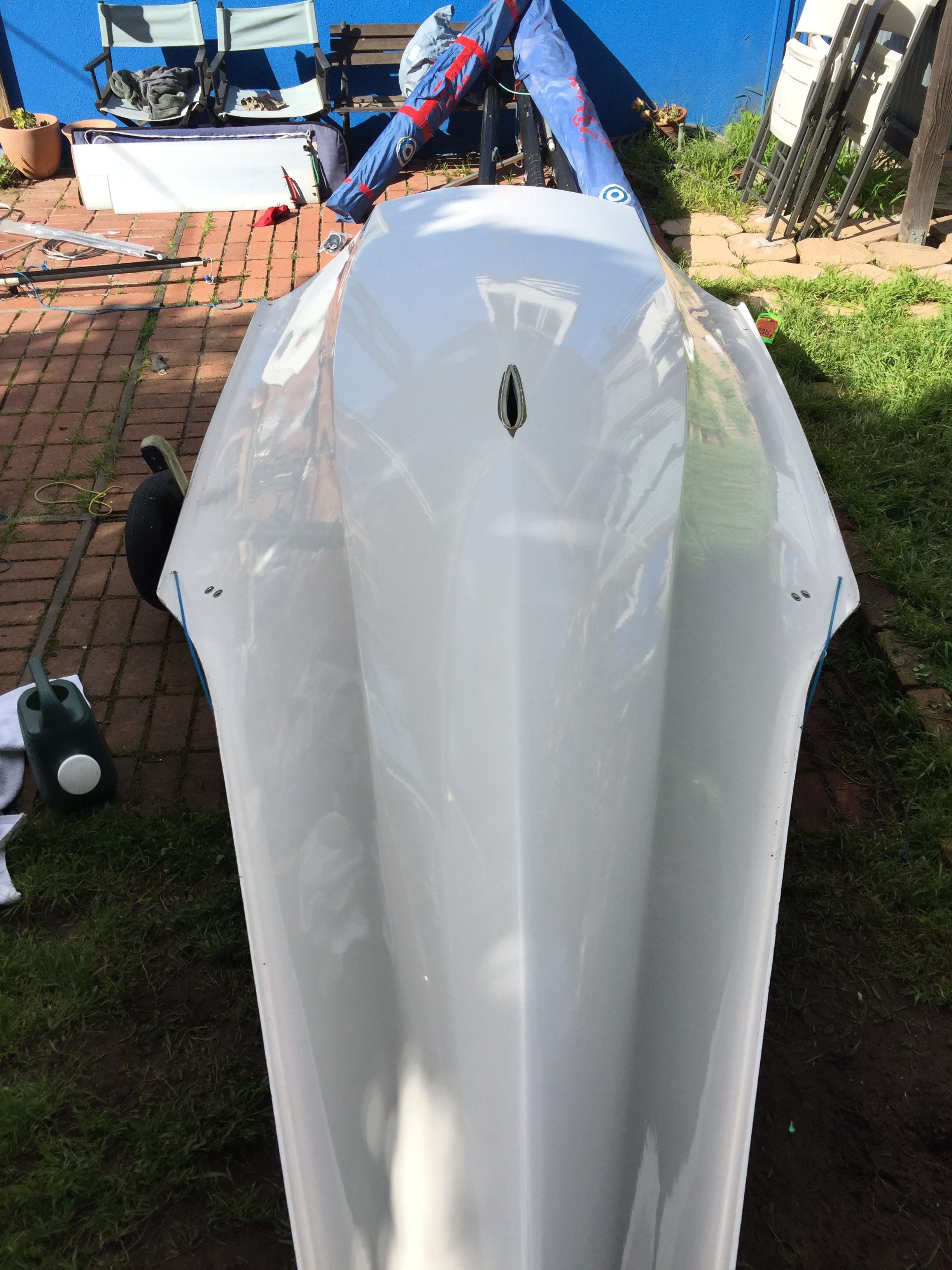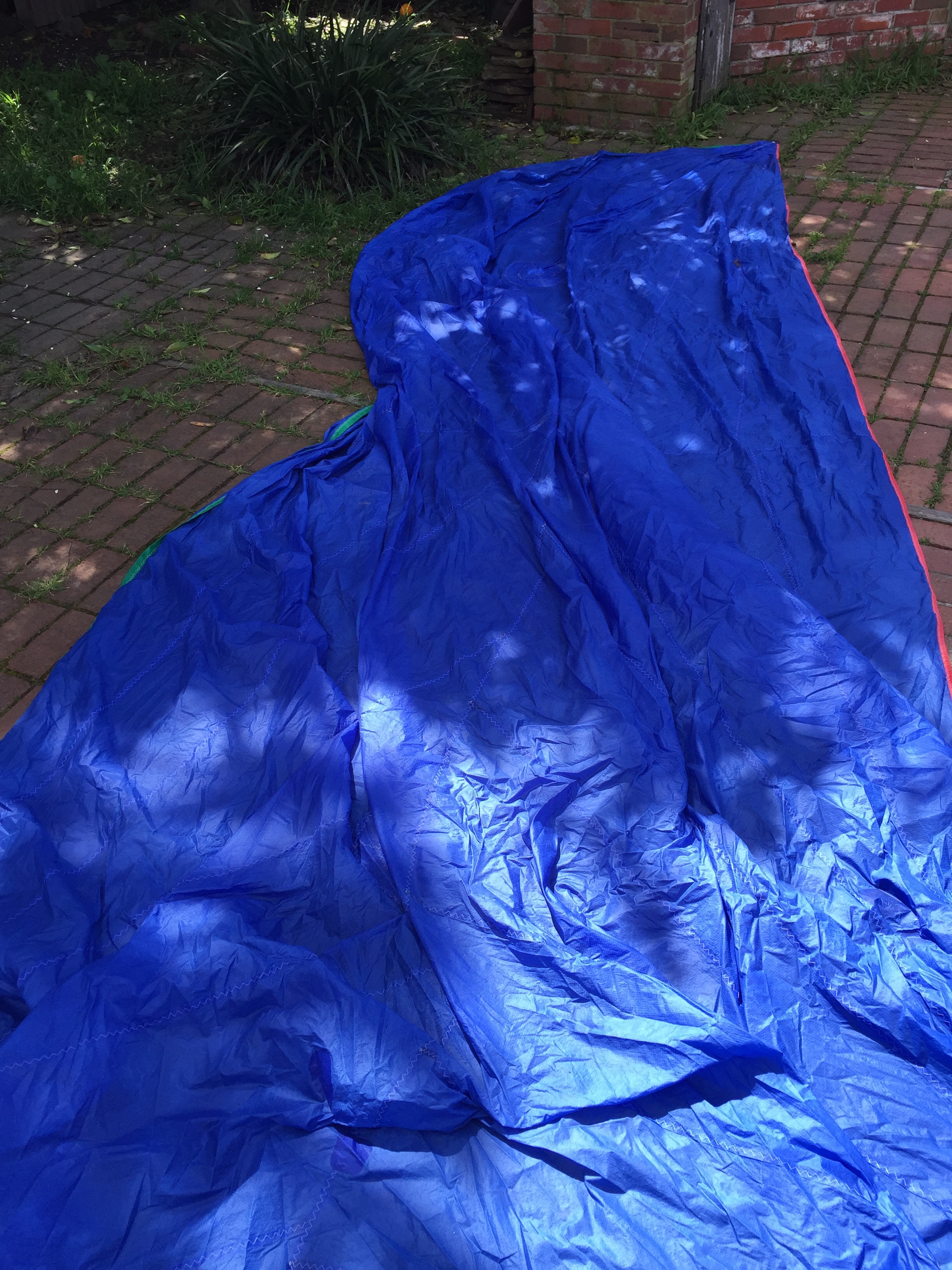 Best starter boat you can find. Hull is in good condition with a few small repaired gelcoat chips in the bow. Fittings are all solid, and rails look good with a few minor cracks. All the sails you'll need for your first year of heavy sailing.
Boat comes with the following items:
1 Very lightly used race main

1 Lightly used race jib

1 Moderately used practice jib

1 Heavily used practice kite (a few small tape patches along drop line)

Nearly new spinnaker sock

New, upgraded hiking straps

Alloy foils

Very old mast-down top cover

Seitech dolly with upgraded parts

Dyform Shrouds
Available with mostly stock lines or upgraded rigging package for an additional $300 (Jib sheet, main sheet, spin sheets, spin halyard, control lines).